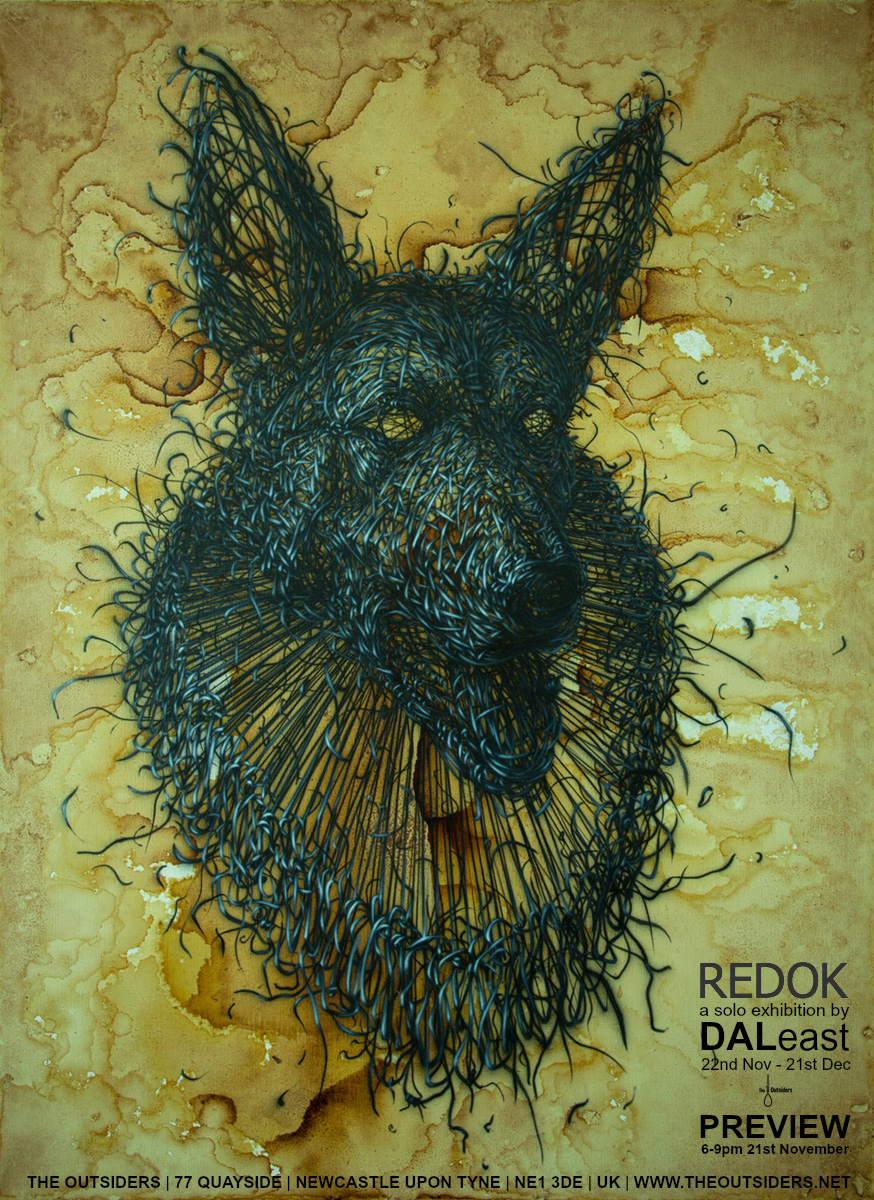 South African artist, DALeast, has a solo exhibition on at the moment, called REDOK, on at The Outsiders Gallery in Newcastle, England.
The most exciting young artist on the global stage graces Tyneside this winter.
DALeast's solo exhibition REDOK – a Tibetan phrase meaning "hope and fear" – features animal paintings in traditional portrait formats, taking inspiration from commissioned works of the early modern era. The portraits are painted in the artist's distinctive, inspiring style. They include the tea-stained backgrounds, which he lovingly builds over many months, that feature on many of his bravura gallery pieces.
REDOK also includes study sketches, a video installation, and two limited edition etchings created by the artist at our Execution Dock print studio, titled Circulated Dawn and Circulated Dusk, each from a signed and numbered edition of 50, measuring 62.5cm x 50cm, and priced at £225.
The etchings will first be made available to those attending the exhibition preview at The Outsiders Newcastle, which takes place from 6pm until 9pm on Thursday the 21st of November, at which sales will be strictly limited to a maximum of one of each of the two editions per person per household. There will be no exceptions to this, and no pre-orders taken for those unable to attend the exhibition in person.
Any remaining editions will be made available to purchase online from The Outsiders website the following day, Friday 22nd of November, at 4pm UK time.